SMITHY
Chris has worked within the print industry for many years, both as a game keeper and poacher. Working with national government as a print buyer and then as sales director for a North of England printers. Chris brings his knowledge of everything print related to get Grafika's clients the best possible deals for everything Litho or digital.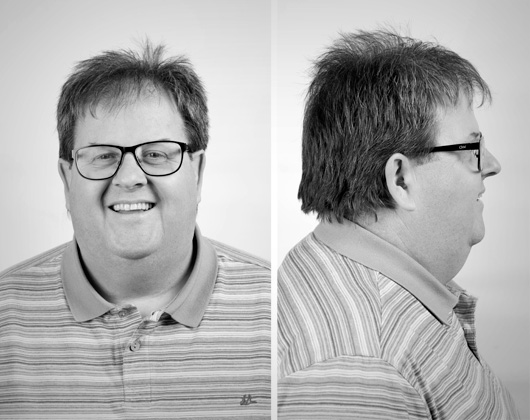 SMITHY'S FAVOURITES
Pantone colour: 583 (colour of the grass at the first tee at Sikleholme)
Food: Steak & Chips
Movie: Catch me if you can (it had a printer in it)
Place: Sheffield
Adobe product: AcrobatX
Guilty pleasure: Watching Sheffield United


HAVE IT YOUR WAY
You won't find creative prima donnas at Grafika. And we believe everyone has a right to an opinion. So if our fonts and colours aren't to your taste, simply use the tools below to change them.
---
Header Text
Colour:
Font :
Navigation
Colour:
CLIENT LOG-IN
Enter your username and password below to log into the client area
---