CHRIS
Freelance Consultant
A senior designer that blows his own trumpet is nothing new, but this one actually deserves the praise. When he's not creating innovative print and online campaigns, you'll see Chris putting fellow trumpeters through their paces at musical marching events.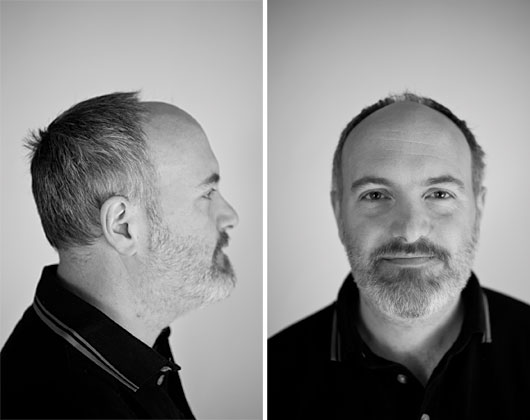 CHRIS'S FAVOURITES
Pantone colour: 485, 293
Food: Mmmm crusty bread!
Movie: Star Wars
Place: In his car on a summer Friday evening hearing "welcome to the weekend" on the radio
Adobe product: Freehand will be free soon!
Guilty pleasure: Sunday evening costume dramas


HAVE IT YOUR WAY
You won't find creative prima donnas at Grafika. And we believe everyone has a right to an opinion. So if our fonts and colours aren't to your taste, simply use the tools below to change them.
---
Header Text
Colour:
Font :
Navigation
Colour:
CLIENT LOG-IN
Enter your username and password below to log into the client area
---