PEAK OIL
Peak Oil provides a fast, friendly, family-run fuel and heating oil distribution service across northern England. And if that's not enough 'f's, the company enjoys the distinction of having been amongst Grafika's first clients. The relationship blossoms to this day, generating a raft of business-building marketing material both on and off-line. See some of it below.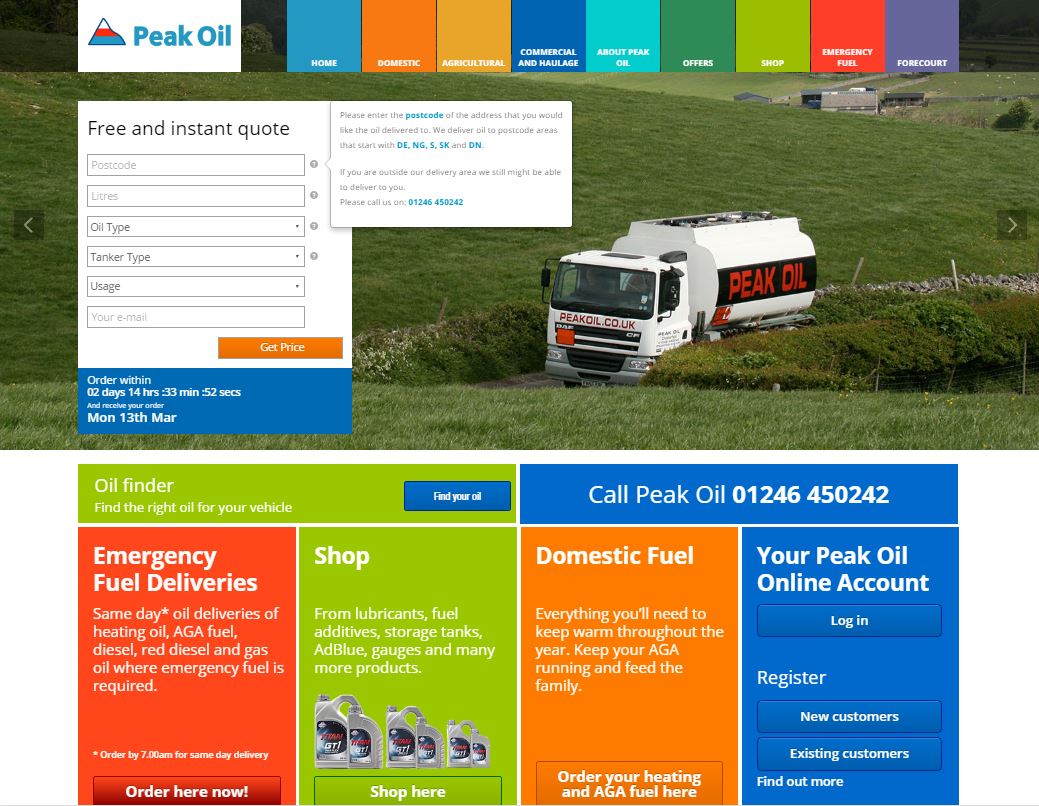 PEAK OIL WEBSITE
The Peak Oil website features a powerful and fast quote request form.

Visit Site
EFFICIENT NAVIGATION
Simple intuitive menus take the user to the information they seek within just two clicks.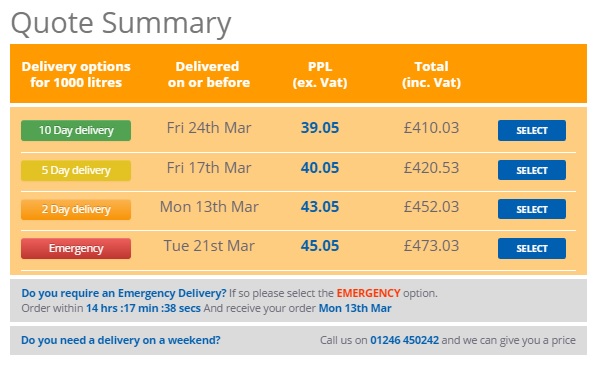 3 in 1
Peak Oil is a full featured e-commerce, a corporate site and an emergency fuel delivery plaform.

HAVE IT YOUR WAY
You won't find creative prima donnas at Grafika. And we believe everyone has a right to an opinion. So if our fonts and colours aren't to your taste, simply use the tools below to change them.
---
Header Text
Colour:
Font :
Navigation
Colour:
CLIENT LOG-IN
Enter your username and password below to log into the client area
---