DESIGN FOR PRINT
From a humble business card, to a prestigious corporate document, in our eyes they have equal importance and demand the same strategic and design skills and attention to detail.

If it has your name on it, it is an ambassador for your business. So at Grafika we'll ensure that every print job is expertly designed and professionally finished.

Contact Grafika about print >
PACT CHARITY BALL 2015 PROGRAMME
The tenth Annual PACT Charity Ball needed something extra special to mark the occasion. Using mirror-board we were able to create a high quality programme that felt unique and captured the atmosphere of the event.
LONG RAKE SPAR - PEBBLE DASHING BROCHURE
Created winter 2014, this brochure advertises Long Rake Spar's pebble dashing range, showcase the wide range of different stones and aggregates that they sell.
DUCHESS OF DEVONSHIRE
FUNERAL ORDER OF SERVICE
We were honoured to be approached to produce the Funeral Order of Service for the late Deborah Cavendish, the Dowager Duchess of Devonshire. After producing the artwork and printing 3000 copies, our staff hand stitched 700 booklets together. The result is this very beautiful Order of Service, which will be treasured by many. Our directors joined the Duke of Devonshire, his family, HRH The Prince of Wales and thousands of well-wishers at Edensor church for the service and at Chatsworth for the reception afterwards.

Listen to the interview with Mark on BBC Radio Derby!

STONELL BROCHURE
This beautifully finished range catalogue reflects the quality and natural beauty of Stonell stone flooring.
LONG RAKE SPAR - GRANTEX BROCHURE
In summer 2014 we created a brochure for Long Rake Spar's Grantex surfacing range, advertising their wide range of high specification aggregate granules for a variety of uses and applications.
POINT OF SALE
This eye-catching prism-style POS draws immediate attention to new Polar heart monitor products.
SPILL-ALERT MAGAZINE
Business to business publishing is a Grafika speciality. This stylish publication is targeted at the oil spill remediation industry.
ACCOMODATON LEAFLET
Marketing brochure for holiday accomodation owned by Chatsworth House.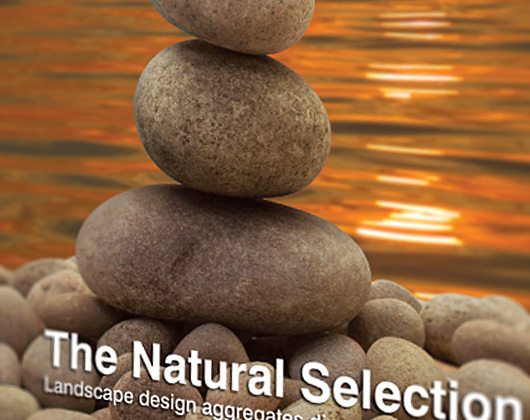 CLASSIC ROCK ALBUM
Grafika recently designed and produced this epic brochure for Long Rake Spar to catalogue their diverse selection of aggregate products.

HAVE IT YOUR WAY
You won't find creative prima donnas at Grafika. And we believe everyone has a right to an opinion. So if our fonts and colours aren't to your taste, simply use the tools below to change them.
---
Header Text
Colour:
Font :
Navigation
Colour:
CLIENT LOG-IN
Enter your username and password below to log into the client area
---